Brewers Fan Dives For Foul Ball, Will Be Feeling It For Weeks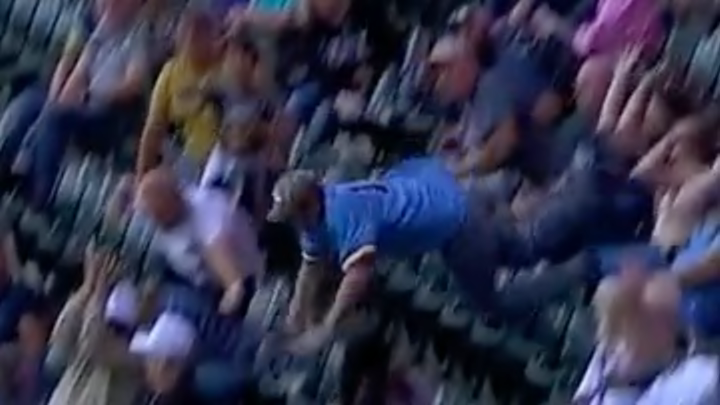 The Milwaukee Brewers had high hopes for the 2022 season before baseball happened and those dreams evaporated. Contractually obligated to finish out the year against the equally non-playoff Arizona Diamondbacks, the Crew failed to put a hollow victory on the board, which left fans scrambling for anything to hold onto and carry into the offseason. Like a foul ball.
One fella on the first-base side put his life and limbs on the line by performing an all-out dive for a potential souvenir he was never going to get, helpfully highlighting the futility of human existence. Or because he was trying to prove he can play third base next year. Or, and this is a real possibility here, he's from north of Appleton, where people stop feeling physical pain and are the tough as they come.
You watch this a few times and it only gets more unclear what the plan was here. Straight-up belly-flops into seatbacks don't come around that often so we should appreciate it. Something inspiring about seeing someone put it all on the line in Game 162.