Brent Musburger (Possibly) Said Holly Rowe "Was Really Smokin' Tonight" [Video] [UPDATE]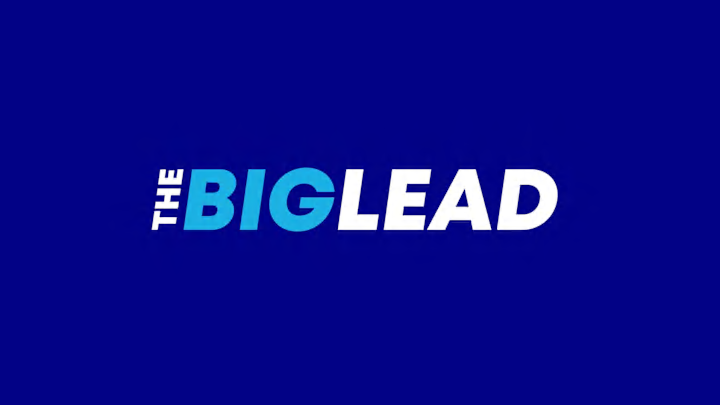 Remember the BCS National Championship game? Back when ABC/ESPN and Brent Musburger introduced the majority of America to Katherine Webb? Brent was yelled at for pointing out how attractive Webb was. Then ESPN issued an apology, Webb said it was unnecessary and we all moved on? Well, Musburger, who will be 74 in May, may have fired a final shot for another era. Tonight, as he said goodbye after Kansas' 61-44 win over Baylor, Musburger told ESPN viewers that Holly Rowe "was really smokin' tonight." The only thing missing was a smoking jacket and a glass of good Scotch.
UPDATE: Brent might have said "it was really smokin' tonight."  As far as I can tell, 13 was as close as it got in the 2nd half, so I'm not sure what was smoking besides Holly Rowe, but whatever. Brent wouldn't do that.
UPDATE II I called ESPN this morning to see if they had any comment on this. Then, Josh Krulewitz, a spokesman, tweeted:
My question to him: If Brent said "it," what was he talking about? What was smoking about a rout? Neither team shot particularly well.