Brandon Tierney Discusses Return to Studio, Chemistry With Tiki Barber and More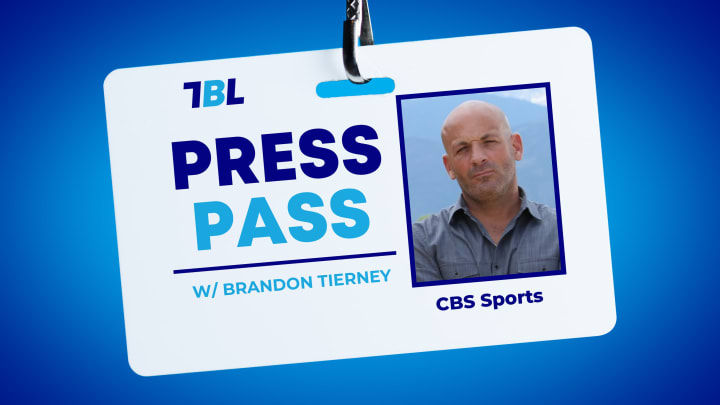 Brandon Tierney /
Brandon Tierney is back in the studio with the rest of the Tiki and Tierney crew after more than a year of broadcasting remotely. He joined Press Pass this week to discuss the show's new studio and what it's like being back in person after so much time away.
We've had Tierney on the podcast before and discussed his career, and we've written about his firm dedication to being authentic with his audience. We wanted to do something different with this appearance, so we just talked sports with him, discussing some of the topics he's most passionate about.
On this episode, Tierney discussed his chemistry with long-time partner Tiki Barber, gives his thoughts on his beloved New York Jets and Yankees, and goes in-depth about Major League Baseball's need to capitalize on its current momentum.
Listen to the full podcast below, and subscribe to the Press Pass Podcast on Spotify, Apple Podcasts, and Google Podcasts.
OTHER PODCASTS FROM THE BIG LEAD
PRESS PASS PODCAST
THE KYLE KOSTER SHOW
BEST OF 7