Latest NFL Leads
Brandon Tierney Blasts Rex Ryan for Robert Saleh Comments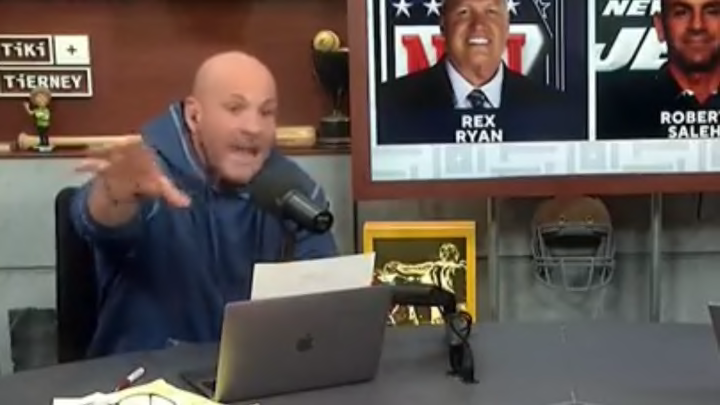 Brandon Tierney rips Rex Ryan on "Tiki and Tierney" /
Rex Ryan ripped New York Jets coach Robert Saleh earlier this week, saying that no one should compare him to the Jets first-year coach. Ryan blasted the team's defense and essentially claimed to be a better coach. Brandon Tierney was not a fan of those comments.
On Wednesday's episode of Tiki and Tierney, Tierney put Ryan right into his sights and let loose. He said the ESPN NFL analyst's comments were "classless" and correctly pointed out that Ryan never actually won anything and had losing records during both his head coaching stints.
Here's the segment:
Tierney clearly likes Ryan, he just thinks his comments were way out of bounds. And, frankly, he's right. Ryan is a TV guy now so he has to say some over the top things, but his comments felt personal. He's entertaining but needs to scale back his attacks on a first-year head coach trying to figure things out.