Latest NFL Leads
Brandon Tierney: Kyle Shanahan Is the Most Overrated Coach in the NFL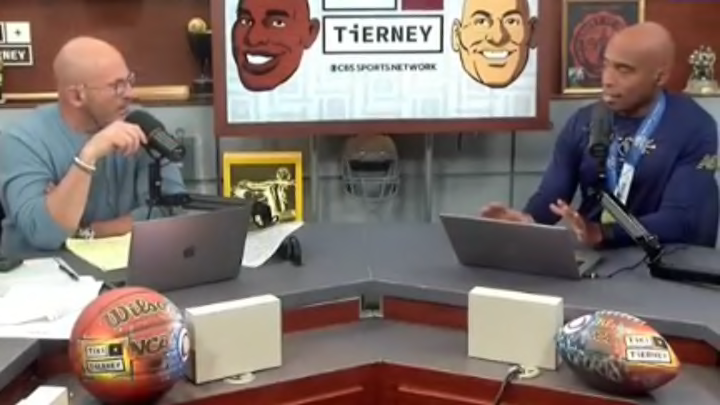 Brandon Tierney and Tiki Barber /
Kyle Shanahan and the San Francisco 49ers have stumbled to a 3-5 record this season in what looks like another lost campaign under the head coach's watch. Shanahan is now 32-40 in his five seasons with the Niners, but outside of a 13-3 record in 2019, he's just 19-37. That's downright awful, and it's shocking that he's not on the hot seat.
Brandon Tierney is clearly paying attention, as this week he called Shanahan "the most overrated coach in the NFL." It's hard to argue with that sentiment given the coach's lack of success with the 49ers.
Here's what Tierney had to say about it:
Again, it's hard to argue. That 13-3 record and run to the Super Bowl during the 2019 season looks like an aberration, not the norm. Shanahan might just be one of those guys who is always meant to be a coordinator and nothing more.
One thing is for sure, the 49ers should be considering dumping him and moving on.