Brandon Miller: Paul George Is My GOAT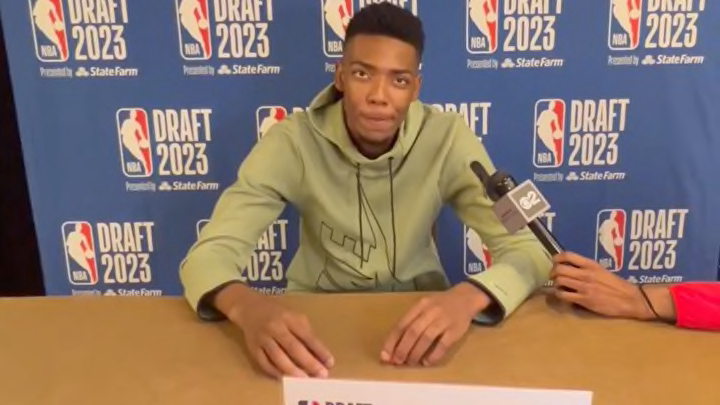 Brandon Miller /
Alabama forward Brandon Miller is projected to go No. 2 overall to the Charlotte Hornets in the 2023 NBA Draft on Thursday night. As with many of the other top picks, he's in New York City this week doing media rounds, although only Victor Wembanyama was blessed with the chance to throw a first pitch at Yankee Stadium. During a Wednesday interview session Miller revealed his utterly insane take about the greatest basketball player of all time.
When asked whether he thought LeBron James or Michael Jordan was the GOAT, Miller responded that his GOAT was Paul George.
I mean... points for creativity, I guess? What a wild and absolutely unexpected answer.
Now, I can kind of see what he means. As far as basketball idols go, it makes sense that Miller would think highly of George. He has a similar physical build and his status as a superstar is more easily attainable than ascending to the pantheon occupied by LeBron and Jordan. If one sees the GOAT question as their favorite player rather than the actual greatest of all time then the answer makes sense.
But still. PAUL GEORGE??? Very concerning for the Hornets.