Alabama Will Be Retiring Brandon Miller's Pre-Game Pat Down Introduction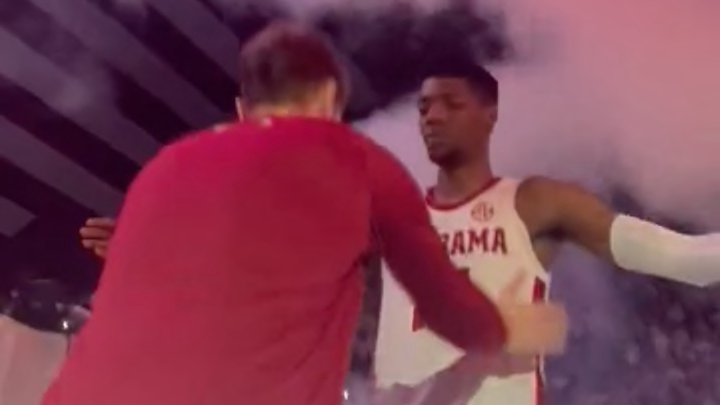 Brandon Miller, Alabama's phenomenal freshman, continues to be empowered to play by head coach Nate Oats and other decision-makers in Tuscaloosa. Some have no problem with it while others feel constantly validated in their opinion that some serious missteps continue to take place. Miller was spectacular in Wednesday night's victory on the road, scoring 41 points in front of a South Carolina crowd that chanted "lock him up" while he lined up free throws.
He encountered more support today with the Tide playing at home against Arkansas, and chose to make his big entrance by having a walk-on ... pat him down for weapons.
It's truly a perplexing lapse of judgement. No matter what Miller's connection to the fatal shooting is, a young mother lost her life. Why would anyone think this is appropriate?
Oats learned of the incident after the game and said he'll be putting a stop to it going forward. The coach said the introduction bit has been going on all year but it obviously takes on a different context with the tragedy and increased scrutiny.
Alabama and Oats will get some more chances to get this train back on the tracks in the future and it would be nice if they capitalized on one of them.