Bradley Cooper's Super Bowl Nachos Were Meme-Worthy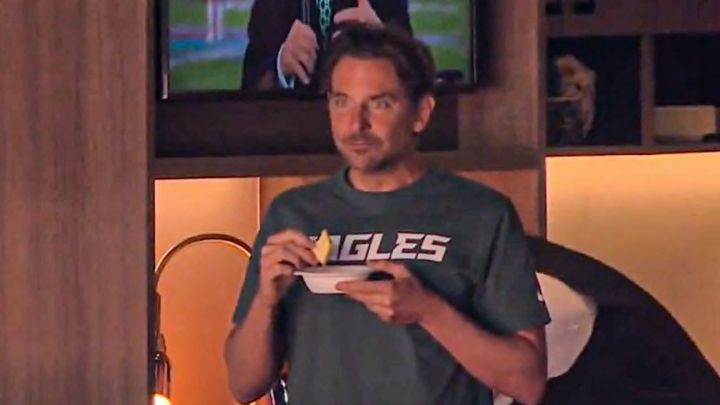 Bradley Cooper was among the celebrities in attendance at Super Bowl LVII to watch the Philadelphia Eagles and Kansas City Chiefs. Cooper, like so many people around the country, was enjoying some pregame nachos when FOX's cameras decided to show him. The look on his face said both, Go Birds and I wonder if we have any napkins?
There is literally nothing extraordinary about Cooper eating nachos here, but it sure is funny. That's not fair to Cooper, but this is the Internet. He looks like any number of gifs of people eating popcorn, except he's eating nachos!
Cooper grew up just outside Philadelphia (sorry if Abington Township is considered part of Philadelphia to the locals) and played an Eagles fan in Silver Linings Playbook. And that's your Bradley Cooper eating nachos at the Super Bowl post. Enjoy the game!