Brad Stevens Got Emotional Discussing Women in Celtics Organization Unfairly Dragged Into Ime Udoka Situation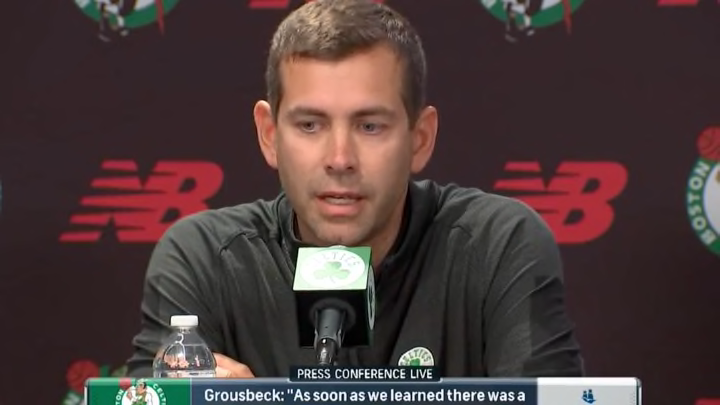 The Boston Celtics held a press conference to address the Ime Udoka situation on Friday morning. Co-owner Wyc Grousbeck and president of basketball operations Brad Stevens addressed the media and made Udoka's season-long suspension official. There were no specific details, but it the team doesn't seem like they are questioning their decision or the process used to come to it.
Udoka's leave will be paid, but come with a significant financial penalty. The team says that as soon as they were made aware of a situation lawyers were brought in. Grousbeck also shared that Udoka was found to have committed multiple violations of the team's code of conduct and called his suspension "well-warranted and appropriate"
The most emotional part of the very somber press conference came when Brad Stevens discussed the women in the Celtics organization who were dragged into the situation "unfairly" on Thursday as people speculated who was involved.
"I thought yesterday was really hard on them. Nobody can control Twitter speculation. Rampant... bullshit. But I do think that we as an organization have a responsibility to make sure we're there to support them now because a lot of people were dragged unfairly into that."