Bowl Games Providing Excellent Place For Fans to Sleep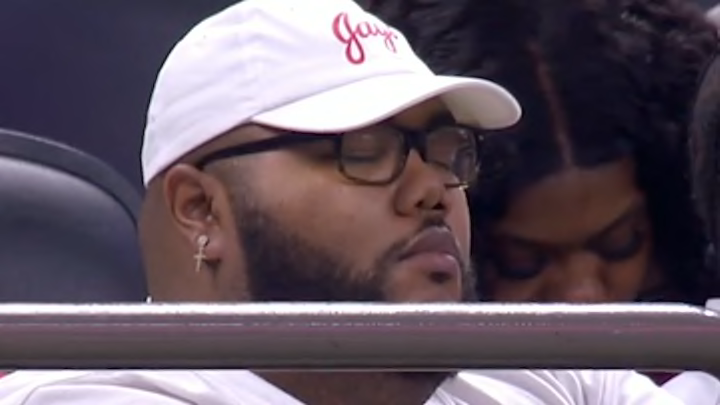 Because our brains have been smoothed by overstimulation, we continue to argue about bowl games and if there are too many. We'll never come to an accord, and that's fine because there is some common ground to explore. And that's the idea that kickoff times could be improved slightly even if everyone's going to participate in these exhibitions. Last night's R+L Carriers New Orleans Bowl didn't start until after 9 p.m. ET and carried on well past midnight.
With 4:25 to play and Western Kentucky holding a 44-23 lead over South Alabama, ESPN's cameras captured several attendances sawing logs in the stands.
Is this doxxing? Does this qualify as doxxing now?