Boston Sports Talk Host on Roger Goodell: "Hire someone to murder him"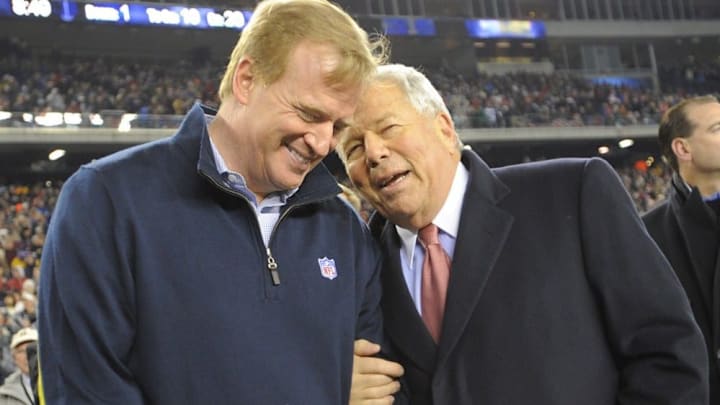 "Holy crap, Boston TV host says ON THE AIR that Roger Goodell should be murdered. Yes, murdered. pic.twitter.com/IBz7J9Gj6K"

- — Bart Hubbuch (@BartHubbuch) September
Kirk Minihane, who is the Boston sports talk radio host who came under fire for over-the-top criticism of Erin Andrews last year, was on CSNNE's television program with Gary Tanguay today. When asked how to get rid of Roger Goodell, Minihane responded to "hire someone to murder him."
While Deflategate news ebbs and flows in the rest of the country, it's been a topic of conversation 24/7 in New England for months now. Goodell is public enemy no. 1, and Ted Wells, Chris Mortensen, Mike Kensil, and Ryan Grigson aren't far behind. This type of tone is more or less Minihane's shtick, and core WEEI listeners will swear up and down that this was tongue-in-cheek, and the PC-obsessed Internet can't handle a joke.
This feels like the type of thing that will cascade, though — especially if Minihane's apology is of a similar framework to his one on Andrews.
UPDATE: In a longer version of the clip, Minihane says he's joking. Will be interesting to see if this is a thing tomorrow.