Boston Celtics' Locker Room Celebration Was Awesome, Wet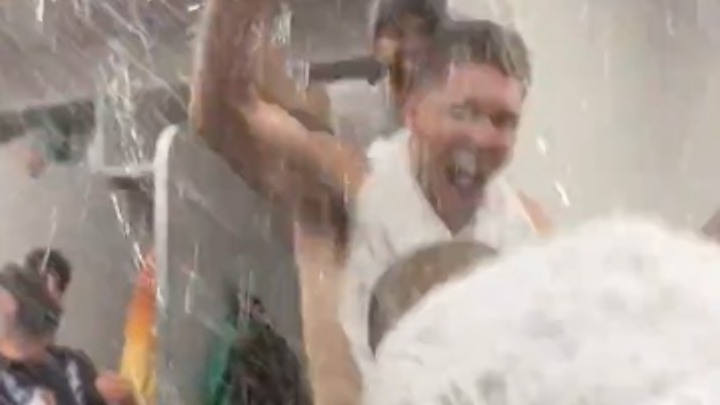 The Boston Celtics are headed to the 9,000th NBA Finals appearance in franchise history. This one is slightly different than all the others in that one cannot help but respect a plucky and determined underdog-turned-juggernaut that runs on twisted steel and defense. After sending the Miami Heat into the summer on South Beach, the triumphant visitors gathered in their locker room to hear from Ime Udoka and spill water all over the place. It was awesome.
Udoka harbored hope of not getting doused in the traditional celebratory fashion. Those hopes were dashed by a loud "f--k that."
This guy is going to be running things in Boston for a long, long time. All he's done in his rookie year is win the Eastern Conference, have the presence of mind to realize the proud franchise doesn't hang banners for such things, and earn complete buy-in from his players. We've known that last part for a long time and the Celtics never would have gotten where they are if there wasn't such a tight cohesion. Still, seeing it in action during candid moments is pretty powerful.
Not sure if this qualifies as a brand of team culture to brag about incessantly. Helpful to the bottom line either way.