Boomer Esiason Thinks Pats Should Consider Peyton Manning, Which Is a Bad Idea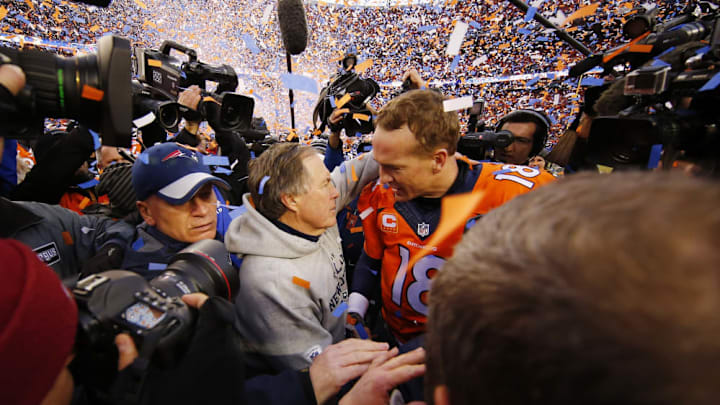 If Jimmy Garoppolo is going to miss any time with the shoulder injury he sustained today, the Patriots are going to need to sign someone either to back up rookie Jacoby Brissett, or start ahead of him. With the CBS crew looking at the bleak list of available quarterbacks, Boomer Esiason through out an outside-the-box idea:
Yes, Peyton Manning was the quarterback on the Super Bowl champion Broncos last season, but they won in spite of him, and certainly not because of him. His arm was shot, and in the regular season he threw nearly twice as many interceptions as touchdowns.
There's also this, from when Teddy Bridgewater went down a few weeks ago:
And finally, lets say Peyton Manning WERE able to be lured back to football, and miraculously able to step in and play right away for the next two weeks until Tom Brady returns from suspension. You think he's trying to be Brady's backup for the rest of the year? Extremely doubtful.
Michael Vick would seem to be a better option for the Patriots than Peyton Manning. He is more temperamentally willing to be Brady's backup, and is arguably a better player right now. It would be genuinely shocking if they resorted to Peyton Manning.