Boomer Esiason Thinks He Could Take Scott Van Pelt in the Octagon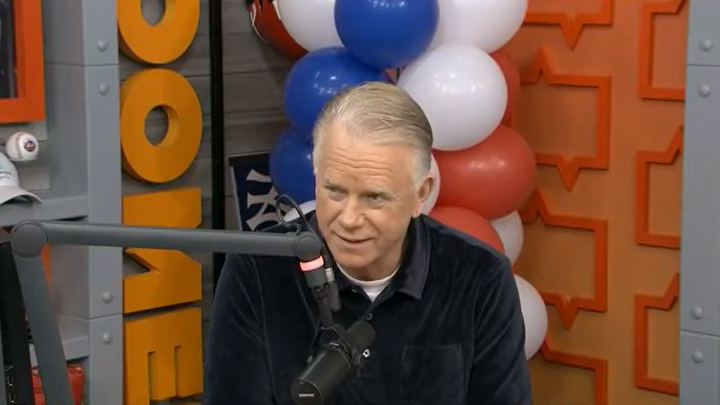 Boomer Esiason /
On Friday's episode of the Boomer and Gio show, Boomer Esiason was asked a really weird question. A caller wanted to know if Esiason thought he could take Scott Van Pelt, Steve Ballmer or Mike McCarthy in the Octagon. Esiason was pretty definitive, his answer was Van Pelt.
Esiason said he didn't think SVP wouldn't be much of a problem for him because he was tall and skinny and Boomer believes he could intimidate him. He thought the ESPN star would be easier to take than McCarthy, who is a Pittsburgh football guy and would be tough. Everyone on the show agreed Ballmer is so crazy they wouldn't want to be locked anywhere with him.
Here's the segment:
Esiason does clarify that Van Pelt is a "good guy" so this wasn't about not liking him.
Van Pelt weighed in on this discussion with the following gif: