Booger McFarland Gets Emotional Discussing Damar Hamlin Incident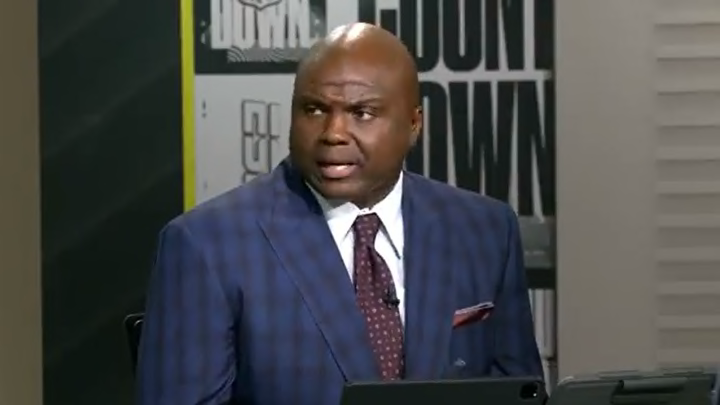 Buffalo Bills safety Damar Hamlin was rushed to the hospital after collapsing on the field during Monday Night Football. No one anywhere knew quite what to do as the 24-year-old was tended to on the field, including being given CPR and having a defibrillator used on him. ESPN rightly cut away from the broadcast back to the studio, and Booger McFarland was clearly shaken.
McFarland appeared to be holding back tears as he discussed what had happened and eventually implored the NFL to cancel the game.
He continued:
McFarland is an employee of the network broadcasting the game and he's calling for it to be canceled. That shows you just how serious this is.