Bono Performs U2 Concert in Kyiv Subway Station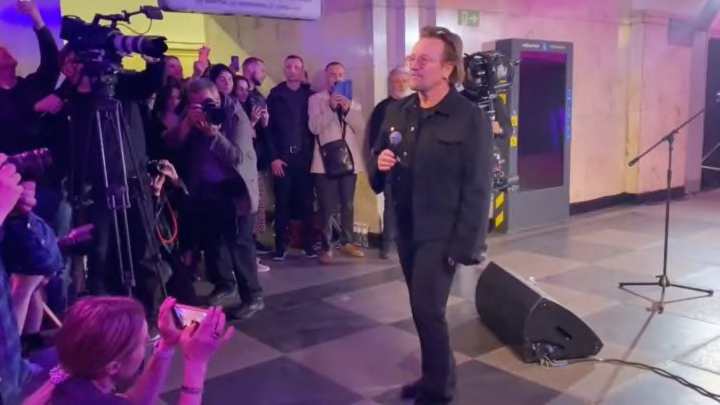 Bono in Kyiv /
The Russian invasion of Ukraine continues to persist but the Ukrainians have not been pushed out of their capital city of Kyiv throughout the war. Heads of state and diplomats have begun to visit the capital over the last month, and now you can add Bono to the list.
The legendary U2 lead singer visited a subway station in Kyiv over the weekend and held an impromptu concert alongside lead guitarist Edge. The two reportedly played for 40 minutes while Bono gave words of encouragement to the Ukrainians in the crowd.
Here's some video:
Pretty cool. It's a memory that everyone in that station will hold onto for a long time.