Bob Nightengale: Marlins Players Went Out on the Town in Atlanta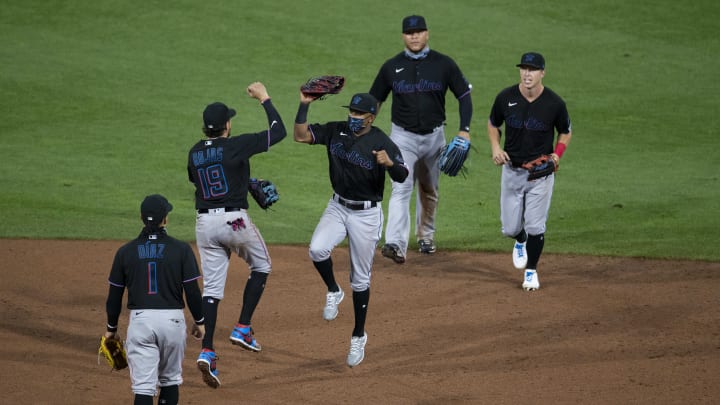 Miami Marlins v Philadelphia Phillies / Mitchell Leff/Getty Images
Bob Nightengale blew up the Miami Marlins coronavirus outbreak story on Tuesday. The veteran USA Today baseball writer claimed a few members of the team went out in Atlanta while they were there for a two-game exhibition slate with the Braves last week. If that's true it adds an even deeper layer to the mess the Marlins are in.
Nightengale made the accusation during an appearance on 93.7 The Fan in Pittsburgh, you can listen here. He claimed he didn't think this was a fluke and that some guys "got careless" and "at least one guy did for sure" and that they were exposed to the virus and spread it around. The Marlins then traveled to Philadelphia to play the Phillies in the opening series of the season, where positive tests began popping up.
That's a bombshell revelation and would change the complexion of things. If Marlins players were careless and went out on the town knowing they could catch the virus and infect those around them, that's absolutely appalling. They knowingly risked the health of their fellow teammates and coaches to have some fun.
This story is obviously still developing and I'm sure more will come out, but if Marlins players were just screwing around with no care for those around them, they should be punished severely by the organization or MLB.