Here's the Bloodiest Minor League Hockey Player Face Ever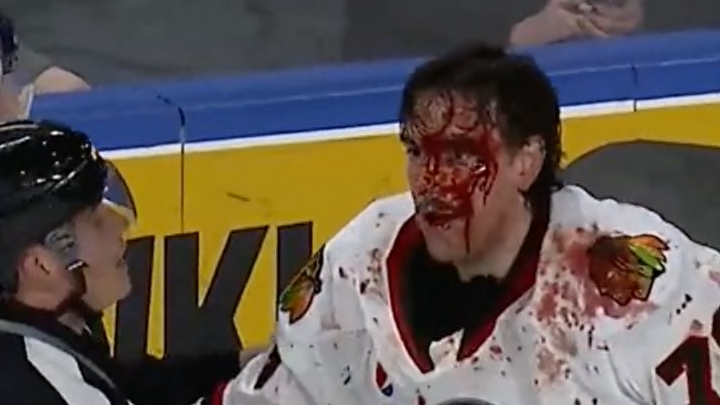 The Milwaukee Admirals of the AHL hosted the Rockford IceHogs on Friday night. Because minor league sports exist to have theme nights, the Admirals were rebranded as the Fish Fries. This resulted in the home team wearing tremenous red and white gingham jerseys. Anyway, there was a hockey fight and someone wearing one of those picnic shirts bloodied the heck out of a visiting player.
That's Milwaukee's Mathieu Olivier opening up a cut on the face of Kurtis Gabriel and then just hitting him over and over. Gabriel's visor was completely covered, which must have made fighting quite difficult.
Is this the most damage anyone has every done to someone while wearing that pattern? It's got to be right up there.