Bills Fans Fought Each Other During Loss to Broncos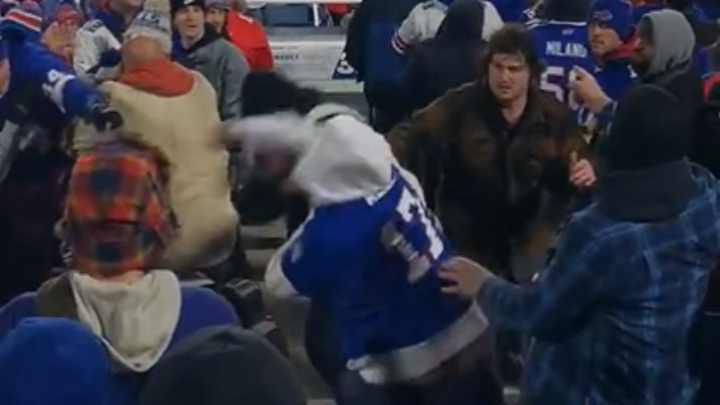 The Buffalo Bills lost at home to the Denver Broncos 24-22 on Monday night, pushing their wildly disappointing record to 5-5. Things are getting tense in Buffalo and that was felt throughout Highmark Stadium. A bunch of Bills fans engaged in a brawl in the stands as Bills Mafia is starting to show cracks.
This fight had beer-throwing, a number of clean punches landed and a guy thrown several rows down the stands.
Check it out:
That's a solid scrap in the stands. If only the Bills had shown that much fight on the field.
The Bills killed themselves Monday night. They held a late 22-21 lead and Broncos kicker Will Lutz missed what would have been a game-winning 41-yard field goal in the final seconds. But Buffalo was flagged for having 12 men on the field, giving Denver another chance. This time, Lutz made the 36-yard kick kick.
That's just a brutal way to lose a football game. I don't blame the fans for being frustrated. The Bills continue to be one of the NFL's most disappointing teams this season.