Latest NFL Leads
It Sure Looked Like Tyler Bass Missed His Extra Point During Bills-Lions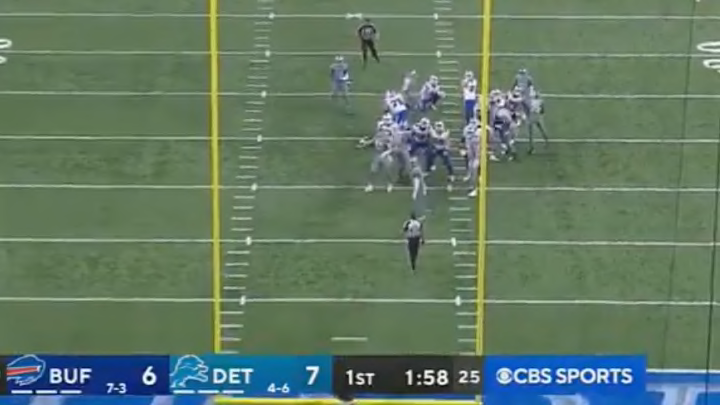 Tyler Bass makes the XP? /
The Buffalo Bills came back to Detroit for the second time in seven days for a Thanksgiving Day battle with the Lions. The home team got off to a quick 7-0 lead before Josh Allen woke up and led the Bills quickly down the field, throwing a TD pass to Isaiah McKenzie.
Buffalo then lined up for the extra point and it sure looked like kicker Tyler Bass was off on the extra point. But the officials called it good.
Hm. It could definitely be a bad broadcast angle but it's not any different from what we normally see during games and when everybody thinks the kick isn't good, it's usually not good! And it would be very Lions to get screwed on something absolutely bizarre on Thanksgiving.
For now it doesn't matter all that much and the refs could very well be right. But if they were wrong and that one point ends up mattering, well... Dan Campbell may have something to complain about.