Bills-Dolphins Ref Scared by Spike in Endzone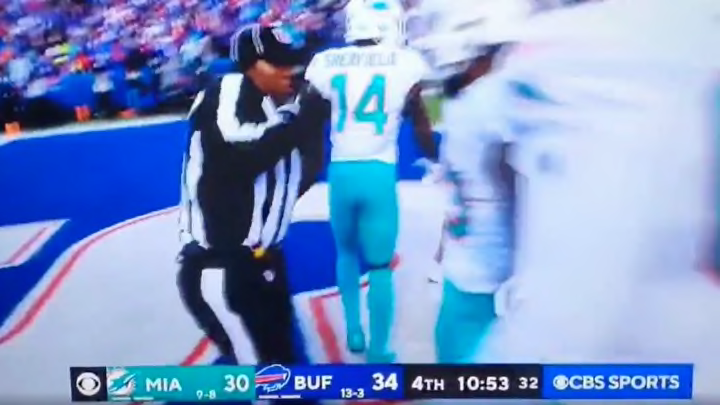 Scared ref /
The Miami Dolphins refused to go quietly in the Wild Card round and gave the Buffalo Bills everything they could handle despite missing their top two quarterbacks. To whit, Jeff Wilson scored a touchdown early in the fourth quarter to bring Miami within three points. The running back graciously allowed one of his offensive lineman to spike the ball afterwards.
The referee was apparently not prepared for this and flinched rather violently.
Looking like Al Horford out there! The big man spike is probably quite a sight up close so we understand. Hopefully the official will be better-prepared next time.