Dawson Knox Makes Obscene Touchdown Catch to Take Early Lead vs. Dolphins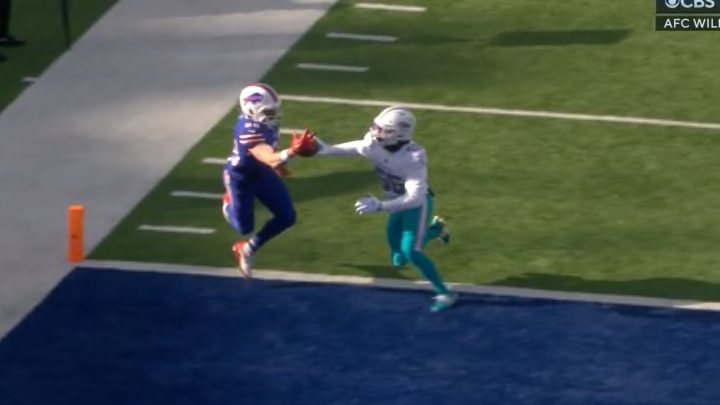 Dawson Knox /
Today's first NFL playoff game featured the Miami Dolphins visiting Buffalo to take on the Bills. It was not expected to be a very exciting game. The Bills are favored by two touchdowns and the Dolphins have to start their third-string QB. Buffalo, however, employs Josh Allen and as such things are always going to be fun even if it won't be close.
Allen teamed up with Dawson Knox in the first quarter to give us one of the more exciting TDs we're likely to see this postseason. Allen threw a laser to the corner of the endzone and Knox pulled it in with one hand. Watch the spin on the ball on the slow-motion replay, too. Literally perfect.
This might be the last time the game is this close so let's all enjoy it!