Bill Simmons Appears in the Background of a Picture of Jrue Holiday Blocking Marcus Smart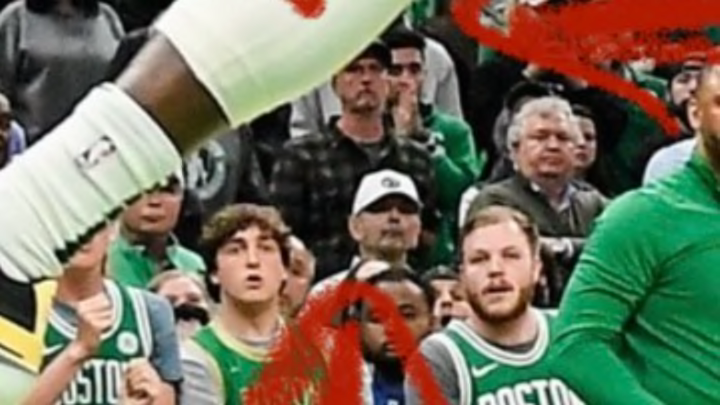 The Boston Celtics suffered a devastating loss at home on Wednesday night at the hands of the Milwaukee Bucks. Bill Simmons was there to witness the crushing defeat in person and you can see him in the background of a picture of Jrue Holiday's block of Marcus Smart in the final seconds of the game.
Simmons took a photo with a fan before the game and he was wearing a similar shirt and in the right area where he would have shown up in a picture of Holiday's block from that angle. The fan says she's excited to watch Simmons live-tweet the game, but Simmons has not tweeted since sharing a link to his latest podcast early Wednesday morning.
The watch has now begun for Simmons' official reaction to the Celtics loss.