The Texans Have Won Three of Four Games Since Bill O'Brien Freaked Out on a Fan After a Blowout Loss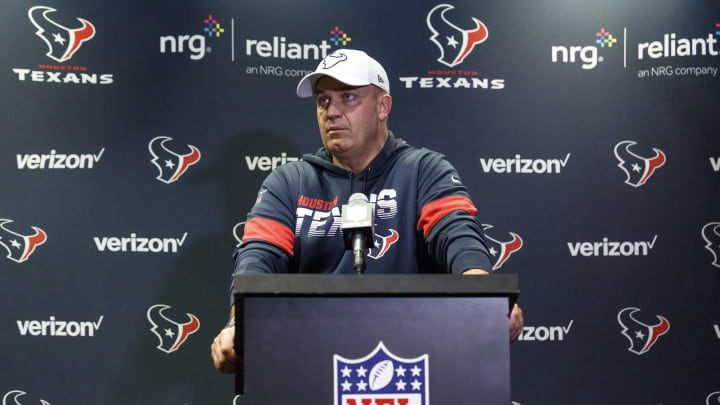 Bill O'Brien during calmer times. / Don Juan Moore/Getty Images
The Houston Texans lost a home game to the Denver Broncos in Week 14 that dropped them to 8-5. At that point they were tied for the AFC South lead with the Tennessee Titans and with the Pittsbrugh Steelers for the second Wild Card spot. It was a dark day during the game which they trailed 31-3 at halftime. Faans were not happy, which is probably why head coach Bill O'Brien snapped at a fan as his team walked off the field. (Language is NSFW)
Who knows exactly what the fan said, but you can hear someone screaming, "You suck!" That's why O'Brien screamed back, "Screw you, motherf-cker! You suck, too! Hey! You suck too! F-ck you!"
It must have been a motivational ploy for O'Brien to add "too," which would mean that while the heckler sucks, so does, by admission, O'Brien. And the crazy thing is, it worked. This could be the turning point of their season.
The Texans went on to win their next two games and the AFC South. Then they went to Buffalo and beat the Bills in the Wild Card round. That was the fourth time in franchise history that the team won a playoff game. Now they are one upset away from the AFC Championship Game. Let's hope no one in Kansas City tells O'Brien he sucks or the Chiefs could be in trouble.