Bill Cowher Blasts Colts For Jeff Saturday Hire: 'It's a Disgrace to the Coaching Profession'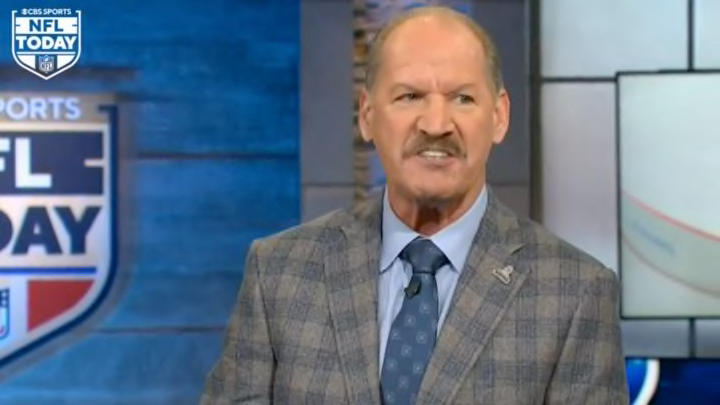 Bill Cowher /
The Indianapolis Colts' decision to hire Jeff Saturday out of the ESPN studios has been heavily criticized, and for all sorts of reason. Like, it makes no football sense. Or it's insulting to other coaching candidates on staff who have significantly more experience on the sideline. Or it completely avoids the Rooney Rule. All are unique but correct takes and it remains very unclear why Jim Irsay did this.
On Sunday, it was Bill Cowher's turn. The longtime Pittsburgh Steelers head coach lambasted the Colts for hiring Saturday and called it a disgrace to the coaching profession.
It is abundantly clear how strongly Cowher feels about this and it feels rather likely he's on the same wavelength as many, many people around the league. Saturday might be a great guy but he did not pay his dues. It doesn't sound like he wanted to, either! As Cowher notes, he's had numerous opportunities to join the Colts' staff and turned them all down, only accepting when it was the top job. Most of us don't particularly care about the sanctity of the game but it's easy to empathize with the actually qualified candidates who were passed over because their boss wanted to go flying off the beaten path.
A travesty indeed.