Bill Burr Steals Show While Visiting Red Sox Broadcast, Roasts Derek Jeter and Canada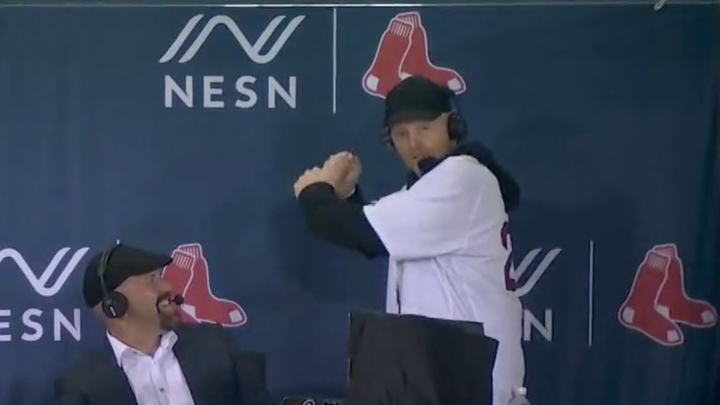 Whenever Bill Burr pops up on Bill Simmons' podcast it's a reminder that he has an encyclopedic memory of hockey history and can more than hold his own on all sports. If he weren't a comedian or an actor he could probably make it as an afternoon drive-time guy in the Boston market. Alas, the pay is probably slightly better doing stand-up. Burr was in NESN's broadcast booth on Tuesday night promoting an upcoming show and turned in a guest performance not seen since Jack White's excellence on Opening Day in Detroit.
It was abundantly clear he was having a tremendous time chopping it up with Dave O'Brien and Kevin Youkilis, getting comfortable enough to ask permission to do his Derek Jeter impression and opine on the Yankees.
Burr continued on, doing the one thing few comedians dare to do in this era of cancel culture: take direct aim at the good people of Canada as tensions between the Red Sox and Blue Jays rise.
Toronto, actually Canada in general, is low-key hostile. You know what I mean? They try to act like they're the best white people, and it's like, 'Dude, there were people here before you got here, so get off your high horse.'"
Let's get him on an entire broadcast. Put it on pay-per-view or somewhere he can work blue. Profit.