Week 9 Brings Rare Glimpse of Fashion Icon Bill Belichick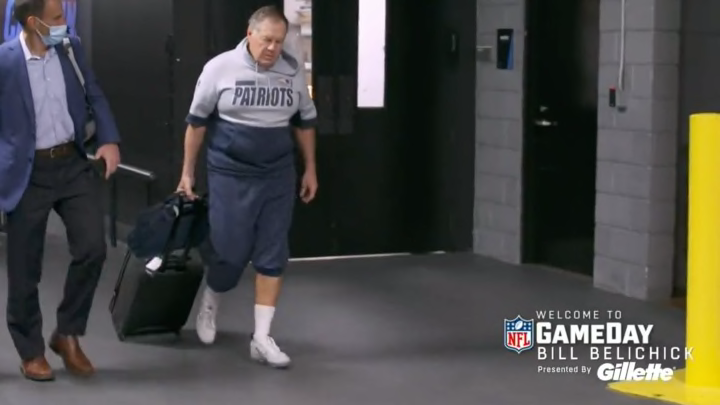 Bill Belichick /
The Carolina Panthers are hosting the New England Patriots today in what is a rather important interconference game for both teams. The Panthers snapped a four-game skid last week to bring their record to an even 4-4, while the Patriots submitted arguably their most impressive win of the season over the Chargers to also get to 4-4. What happens today will largely determine the path forward over the rest of the year for both teams.
Before we got to see anyone actually step on the field, we the people caught a rare glimpse of fashion icon Bill Belichick. Belichick wore his Sunday best to Bank of America stadium, a mashup of all his best hits. It's performance art, really.
This is absolutely a man who fell asleep over his playbook and woke up to just throw on something and get to work. The sweatshirt isn't even pulled all the way down. One pant leg is much further down the leg than the other.
At what point will we see Belichick actually show up in his pajamas? There isn't a huge difference between what he wears on the sideline now and pajamas, but I'm talking an Ebenezer Scrooge fit that Belichick wears to work. It wouldn't surprise anybody at this point. We can only hope.