Bill Belichick Applauds Chris Berman During Press Conference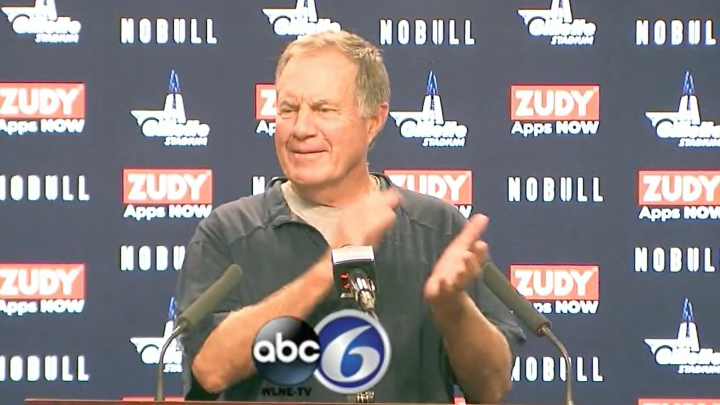 Unedited footage of Bill Belichick smiling and clapping /
As far as we know, the only things that make Bill Belichick smile during media appearances are questions about left-footed punters and discussions about Navy football. Today, we add a third to the list. For whatever reason, Chris Berman strolled into Belichick's press conference at Gillette Stadium today. The legendarily stoic head coach broke out into a huge grin and applauded the man known as Boomer.
Greatness appreciates greatness, that's for sure. Two masters of their craft in the same room. This is probably the first and undoubtedly the last time Belichick applauds at the podium.
And the Grinch's heart grew three sizes that day...