Internet
Big Jet TV's Jerry Dyer Is Having a Moment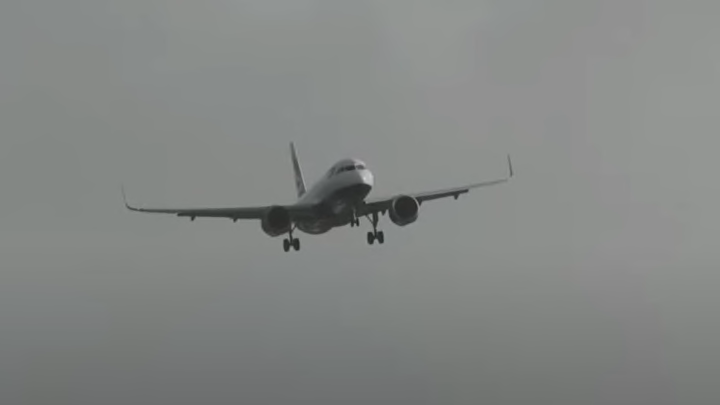 Landing conditions are treacherous at London Heathrow Airport this morning as a storm system with strong winds is rolling through. This has presented the Super Bowl of plane-landing commentary, though, as Big Jet TV's Jerry Dyer is putting on a virtuoso performance narrating all of the action.
Dyer, an aviation livestreamer and presenter per his LinkedIn page, has quite an accomplished résumé but has never experienced engagement numbers quite like this. Currently there are over 200,000 viewers locked in to the action. And if you stay with him for any period of time, you can hear him negotiating media requests in between commentary.
A few things here. First, it's always refreshing when something organic and pure comes along on the internet. We all know it will only be a matter of time before someone tries to Milkshake Duck this plane enthusiast and there will be insufferable thinkpieces about the phenomenon. So it is absolutely imperative that we all enjoy the moment.
Second, media members absolutely need to stop calling Dyer for interviews and comment. Leave him alone and let him cook! Please.
Dyer is reveling in the experience and seems intent on staying out there as long as the hazardous conditions persist. For my money, the best part of the stream is when a small plane has the temerity and audacity to come in for a landing. The guy hates small planes! Immensely.