Best College GameDay Signs From Week 8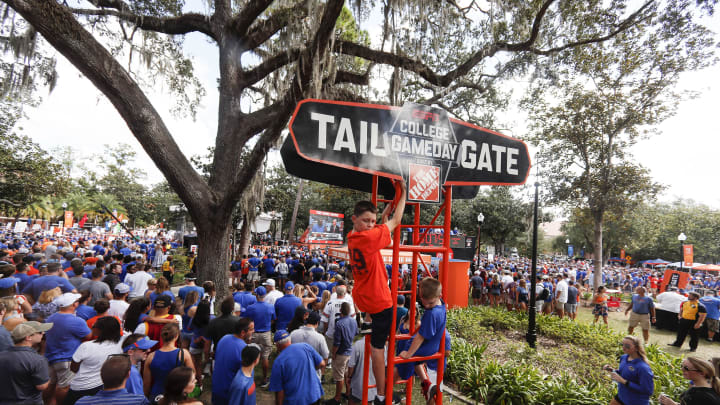 Auburn v Florida / James Gilbert/Getty Images
College GameDay traveled to Happy Valley on Saturday to prepare for tonight's heavyweight matchup between No. 16 Michigan and No. 7 Penn State. As such, the Penn State faithful came prepared to the set with all sorts of fun signs. Here are the very best from Week 8 of the college football season.
This is a tough one to swallow for Michigan fans. I'm not even a Michigan fan and I feel offended.
Keep the mothers out of it!
Might as well get two birds with one stone here.
Simply cannot be upset at a Fairly Odd Parents reference. Impossible.
Never too early to start trash-talking.