Bengals Flagged After Inactive Vernon Hargreaves Celebrated Interception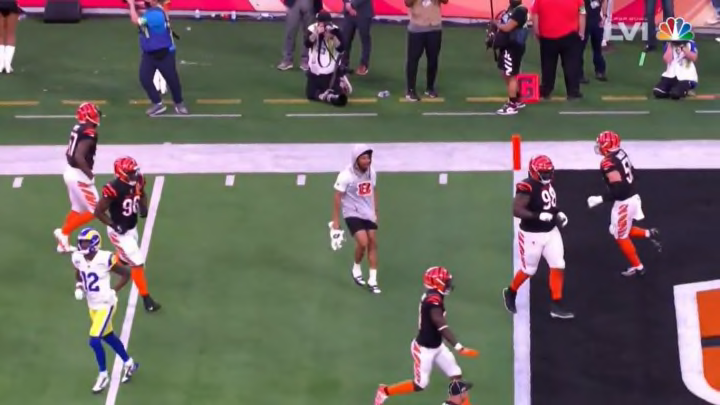 The Cincinnati Bengals made a huge play near the end of the first half of the Super Bowl, when Jessie Bates snagged an interception in the end zone with 2:10 left before the break. Unfortunately, a bone-headed move by one of the team's players cost them momentum.
Cornerback Vernon Hargreaves is inactive for the game, but for some reason he ran on the field to celebrate with the defense after Bates' interception. That's all kinds of illegal and he was flagged for unsportsmanlike conduct.
What's worse, Hargreaves ran on the field in a hoodie, shorts and slides. Come on man, what are you doing? The NFL has very strict and clear rules on this.
Check it out:
Instead of starting from their own 20, the Bengals got the ball on the 10 to start the next drive. It ended in a punt.