Ben Simmons Booed at Home While Missing First Two Preseason Free Throws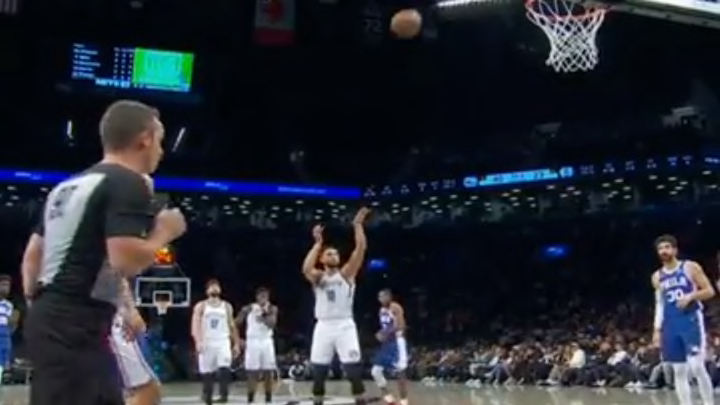 Ben Simmons played in his first NBA game since June 20, 2021 on Monday night as he made his Brooklyn Nets debut against his former team, the Philadelphia 76ers\. The Sixers dominated the first quarter, outscoring the home team 42-26. Simmons was fouled near the end of the quarter and went to the free throw line where the Philly fans in attendance made their prescense felt by booing Simmons loudly.
Simmons, a career 59.7% free throw shooter, missed both and they looked about as good as his jumper.
Obviously, this is the preseason. It's his first action in well over a year. The Nets home crowd will be a bit more friendly once the regular season begins.
It's still a pretty rough look.
UPDATE: And here's that jumper...
Hoo boy.