Ben Simmons Airballs Midrange Jumper During Nets Public Practice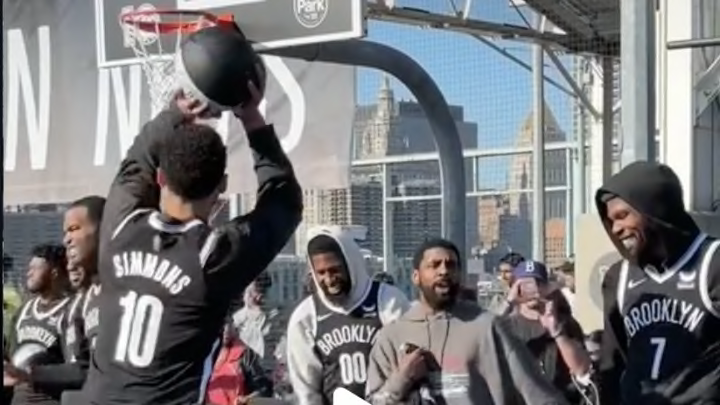 The Brooklyn Nets had their annual Practice at the Park event on Sunday as the team gathered in front of 8,000 fans. According to the New York Post Steve Nash got booed and Kevin Durant recieved a "lukewarm" welcome. Of course, the real highlight of any Nets practice is seeing Ben Simmons shoot a basketball and he did not disappoint. Unless you wanted to see him hit the rim.
Again, it's that fadeaway off one leg. Judging by the attire of his teammates, it must have been chilly on Brooklyn Bridge Park's Pier 2. Considering the location, it's possible there was wind. Perhaps in the ideal conditions of an NBA arena that ball would have swished through the net. Out there in the elements though, Ben Simmons jumper still looks broken.