Bears Flagged For Trying to Wipe Down Field With Towel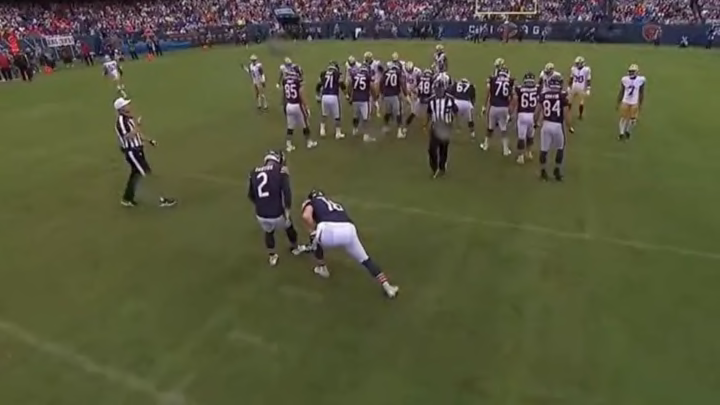 No towels, apparently /
The Chicago Bears are hosting the San Francisco 49ers in Week 1 of the 2022 NFL season at a very wet Soldier Field. Rain and drainage issues have caused a very sloppy affair from the home team and things took a weird turn near the end of the first half.
Chicago had a shot at a 47-yard field goal. The holder, punter Trenton Gill, brought out a towel to wipe down the spot kicker Cairo Santos was going to try the field goal from. This is apparently illegal, the Bears got a 15-yard personal foul penalty, and of course were pushed out of field goal range.
Well, this is a very Bears thing to happen in every regard. I can't say I've ever seen a team get flagged for illegal towel usage in 20 years of watching football closely. Of course it pushed them out of field goal range and sabotaged the best shot they had at points in the first half. And of course all of this is happening at Soldier Field. Can't even blame it on the opposing groundskeepers!
The more you know, I suppose.