Bears Get Screwed After Refs Miss Blatant Offsides Call Against Packers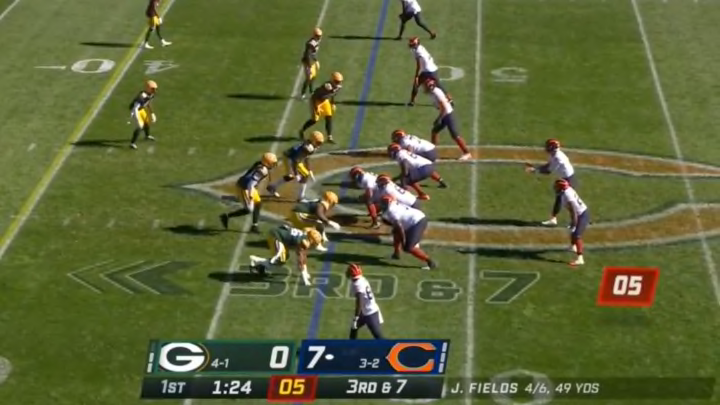 The Chicago Bears are playing a crucial divisional matchup against the Green Bay Packers at Soldier Field today. In the first quarter, Justin Fields threw an interception. But it should not have been an interception.
Fields got the Packers' defense to jump offsides around midfield and proceeded to heave up a Hail Mary pass into the end zone, thinking he had a free play. It was intercepted by Packers safety Darnell Savage Jr. and the Packers took over because the referees didn't call the obvious offsides.
Here are a few videos demonstrating the terrible missed call:
Seems pretty clear and obvious to this writer! It wasn't like the defensive linemen flew into the backfield before the ball was snapped but they definitely moved. Fields and the Bears got totally hosed by this call.
It is an especially cruel twist of fate that this happened against Aaron Rodgers, king of the free play after drawing the defense offsides. He has destroyed many a Bears fan's hope with that exact play before. And when Chicago finally gets one of their own, a blown call leads to a turnover.
Tough scene.