Bears, Lions Both Try to Defer on Opening Kickoff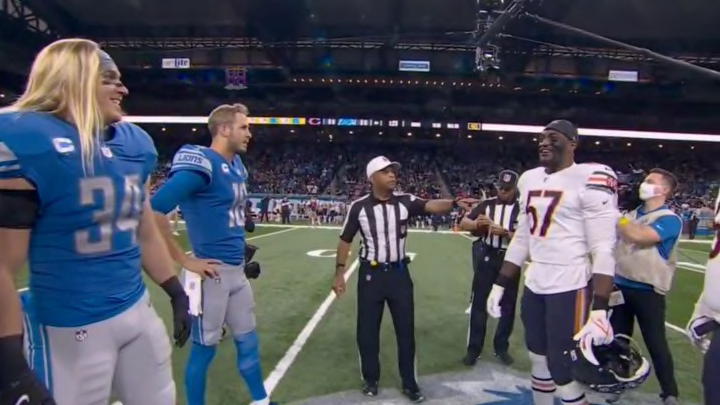 Lions-Bears /
The Detroit Lions are playing the Chicago Bears in the classic Thanksgiving Day early game. It does not project to be a quality showing of football, considering the two teams are a combined 3-16-1 on the season, but football is football and millions of people will watch instead of speaking to their family members.
The game got off to a scalding start when both teams tried to defer on the coin toss.
Obviously everybody there knows the rules, but both sides were told by their coaches to defer so the Bears tried to do it after the Lions did. Which obviously makes no sense. That's just not how that works at all.
You'd think that would be an indicator of what kind of football we're going to see today, but the Lions actually scored a touchdown (!) on a deep pass (!!) by Jared Goff (!!!) on their first possession. So maybe we can hope both teams got their biggest goof out of the way on the opening toss.
Probably not, though.