Soldier Field is Soaked Ahead of Bears-49ers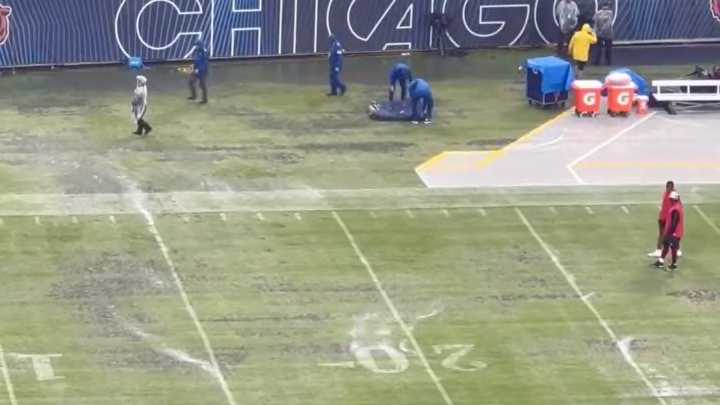 Soldier Field /
The Chicago Bears are in the midst of a public relations battle with the Windy City to secure a new stadium and there may be no better evidence to support their argument than the current state of the Soldier Field grass. The Bears have been under fire all summer for failing to get the turf up to an acceptable standard and now, on opening day against the San Francisco 49ers, they're dealing with drainage issues and Soldier Field is drenched.
Obviously it should be noted that the rain is the primary culprit here and the grounds crew shouldn't all be fired immediately. But you'd think a football team worth billions of dollars would be able to figure out a solution instead of forcing everybody to play on muddy, wet grass that holds potential for serious injury.
Maybe the Bears should have a dome after all.