Rep. George Santos Wants to do a Pizza Review With Dave Portnoy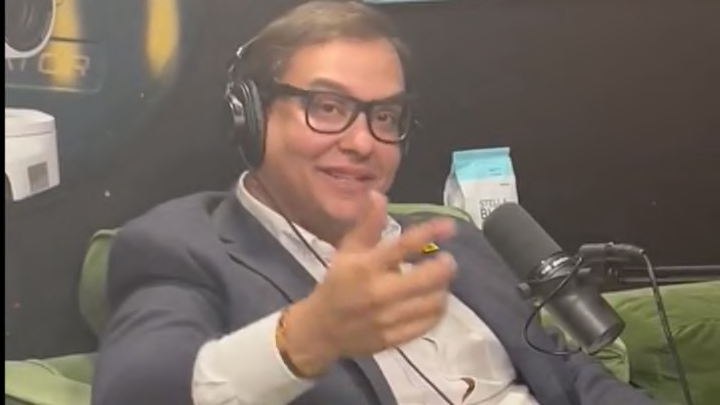 Rep. George Santos has done a tremendous job in his brief time as a Congressman if you subscribe to the idea that all press is good press. If you do not, well, it's been a bit of a bumpy ride as he's forced regular people into being conscripted into service to be Daniel Dales on his many claims. As part of his hard work for the American people down in Washington, it appears he spent part of today recording Barstool's Macrodosing podcast with PFT Commenter and Arian Foster.
Let's follow that sentence I never thought I'd type with another.
He also issued a plea to Barstool founder Dave Portnoy to check out a pizza joint in his district with a promise that it will score an outrageously high 9.5 out of 10.
And say what you want about the man, he gets fast results.
You just never know what this guy is going to get into next. Just when you think you have it all figured out he goes full wildcard Jonah Ryan and changes the script.
If pressed to answer why I'd like to see Rep. George Santos do a pizza review himself, I honestly couldn't express it. But there's an almost 100 percent chance there's something bizarre about the video or how he stands or any number of things that will keep the people entertained.
It truly is a time to be alive.