Baltimore Ravens Mascot Returns from Drumstick Injury By Doing Kevin Nash Wheelchair Bit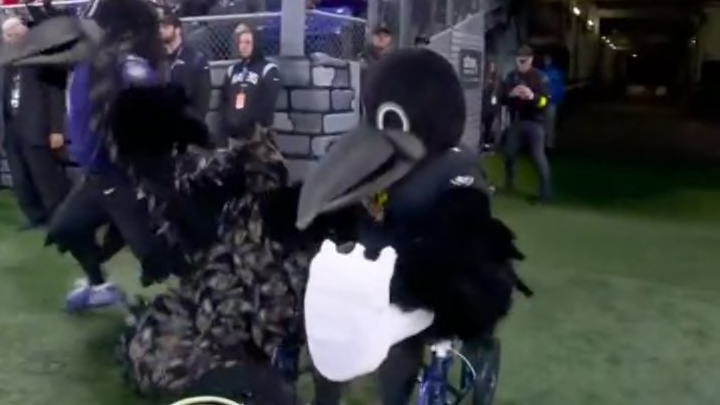 The Baltimore Ravens' mascot Poe was placed on injured reserve back in September after a catastrophic drumstick injury suffered while playing an AAU youth team during a preseason halftime. Edgar and Allen came back from retirement and performed one last job to cover for their winged friend and show the importance of the Next Mascot Up mentality.
But Poe made his dramatic return to the stage last night during the Ravens-Steelers rivalry game. By doing the classic Kevin Nash bit.
Inspiring stuff. It never ceases to be amazing what human beings dressed up as large birds can do when they put their minds to it. The term hero is thrown around a lot but in this case it certainly seems apropos.
Buoyed by the shocking return, the Ravens ... lost again to the Steelers. Wait a minute. That's not how these types of things are supposed to go.