Latest NFL Leads
Baker Mayfield Spotted Screaming at Someone on the Browns Sideline During Ravens Game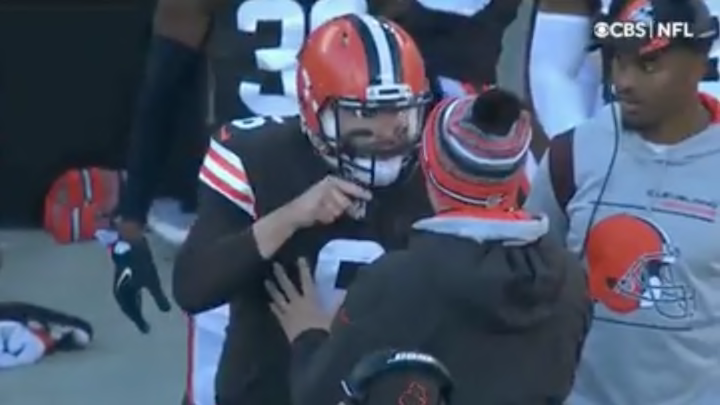 Baker Mayfield and the Cleveland Browns played the Baltimore Ravens in Week 14 and a Lamar Jackson injury took all the tension out of the contest. Mayfield had a decent, if unspectacular performance, and his team had a lead, but that didn't mean he didn't get frustrated. At one point in the second half he was seen coming off the field and yelling at one of the coaches. Finger in the face and everything.
It's unclear why he was so mad at one of his own coaches here, but Baker had just taken a hit and maybe been inadvertently kicked in the head. Maybe this is a trainer telling him he had to be evaluated for a concussion? (He was evaluated and cleared.)
Whatever was going on here it's just a reminder that even when things are going well in Cleveland, this is still the Browns.