Baker Mayfield Headbutted Multiple Teammates After the Panthers Beat the Falcons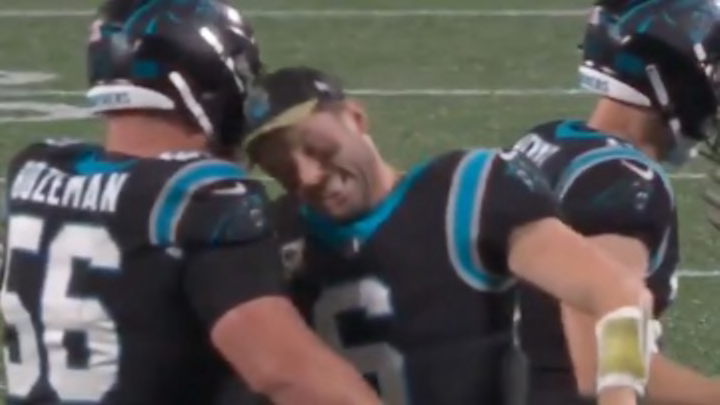 Baker Mayfield did not play in the Carolina Panthers, 25-15, victory over the Atlanta Falcons on Thursday Night Football in week 10. He was however involved in multiple head-to-head collisions. Of course they were all after the game and involved his own teammates.
Baker Mayfield is just built different. How many other players would headbutt teammate after teammate while wearing a baseball cap? Guys seemed genuinely surprised that this was happening. And heads were going backwards. He was really headbutting them for some reason.
I really don't know. Mayfield played fairly well last week in limited action while the Panthers got destroyed. It was his best game of the season. Now he's back to the bench and headbutting people.