Rams Coach Shocked to Witness Baker Mayfield Celebratory Headbutt in Person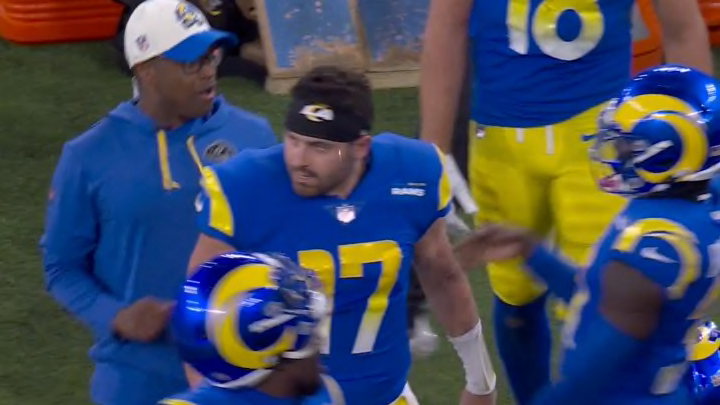 The Baker Mayfield era has begun in Los Angeles in unforgettable fashion. Mayfield authored a last-second 98-yard drive after being on the team for less than 48 hours to give the Los Angeles Rams a 17-16 win over the Las Vegas Raiders on Thursday Night Football. To celebrate his game-winning touchdown pass to Van Jefferson he headbutted new teammate Robert Rochelle, much to the shock and surprise of one of his new coaches.
This is not the first time we've seen Mayfield headbutt a teammate this season. But its definitely the first time we've seen him play this well this season. What an insane and memorable night.