Internet
Australia's Tony Armstrong Freaks Out On Camera After Socceroos Clinch Trip to World Cup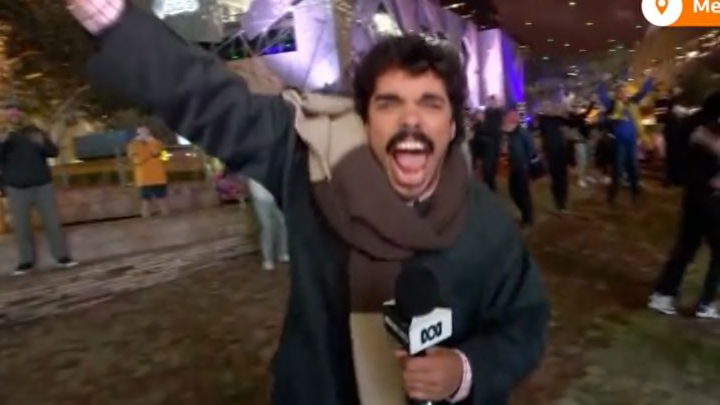 There's an unwritten rule that says you should not cheer in the press box. Well, Australia's Tony Armstrong was not in the press box last night when the Socceroos clinched their trip to the 2022 World Cup so he was free to lose his mind along with the other fans. It's an incredible clip from his initial scream to following some random dude into the crowd because he stole Armstrong's scarf. Just pure madness.
For our mostly American readers, I'd just like to point out that Armstrong isn't some random guy with a microphone. He's a former Aussie rules football player who just won most popular new television talent at the 2022 Logie Awards. This is one of Australia's best television personalities and if he does all his presenting with this sort of enthusiasm, it's no wonder why.
Also, he grew up in Burrumbuttock, New South Wales. What's not to love?