Pirates' Catcher's Dramatic Flop Tricks Umpire Into Making Batter Interference Call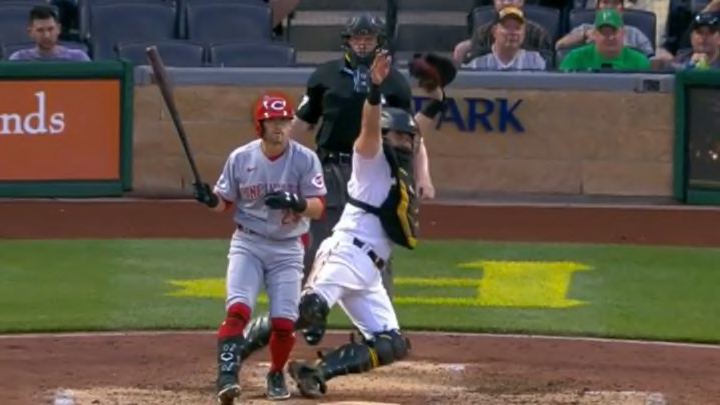 The Pittsburgh Pirates beat the Cincinnati Reds, 4-3, on Thursday. The Pirates had a 4-0 lead in the sixth when Jonathan India singled to start a rally. Since it's the Reds, things did not work out. On the very next batter the Pirates pulled off a rare strike 'em out, flop 'em out double play.
Starting pitcher Roansy Contrares struck out TJ Friedl and catcher Austin Hedges sailed one into the outfield trying to throw out India who was trying to steal second. Hedges must have known he'd made a bad throw so he immediately flopped despite the fact that he hadn't made contact with Friedl. The umpire bought it.
I don't want to blame this all on the NBA, but Hedges does kind of look like Manu Ginobili in catcher's gear on this play. This probably isn't the first time we've seen a catcher sell contact, but it has to be the most exaggerated example. Congrats to Hedges for being an innovator.