Austin Cook Forced to Take Off Shirt, Card a Triple-Bogey at Honda Classic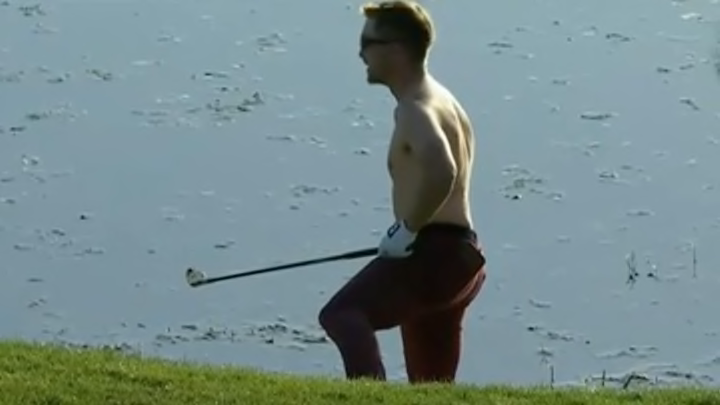 This weekend's Honda Classic does not sport the most impressive or deep field. But what it does have going is the excitement that can only come with disrobing PGA Tour pros. Two years ago Wesley Bryan stripped down to his boxers and tied his undershirt up like he was auditioning for the Dallas Cowboys cheerleaders to escape the mud. It both delighted and disturbed the masses.
Today, Austin Cook found himself in a similar predicament after getting his tee shot on the par-3 No. 5 wet. All we have right now is still imagery because moving pictures would be too sexy and people are trying to get work done even if it is a Friday.
Sadly, as you can see, it did little to help. Cook ended up with a triple-bogey and the wrong end of the cut line. On the bright side he did get some rays while at work. Chalk one up of multitasking.
Round 2 is young. If there's any justice in this world more players will have to get closer to naked just to hit a golf ball. All we can do is wait and hope.