Eagles - Giants Game Provides Another Super Weird Punt Where Punter Arryn Siposs Gets Lit Up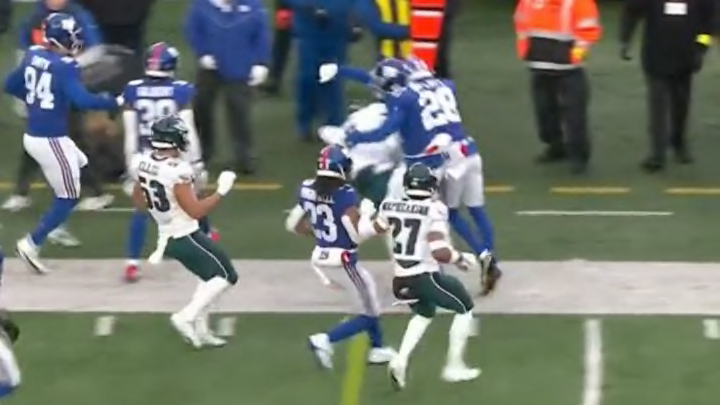 If you're a punt sicko then the Philadelphia Eagles - New York Giants game is for you. First you've got that ugly Giants punt. Then the Eagles, who had a 21-0 lead, punted from their own end zone. The punt was blocked and then picked up by punter Arryn Siposs who nearly ran for a first down, but got destroyed on the sideline right at the first down marker. Siposs had to leave the field on a cart.
Just an admirable play by Siposs. A great pickup and then valiant effort to try and extend the drive.
Unfortunately, no good deed goes unpunished.