Trevon Brazile Has College Basketball's Dunk of the Year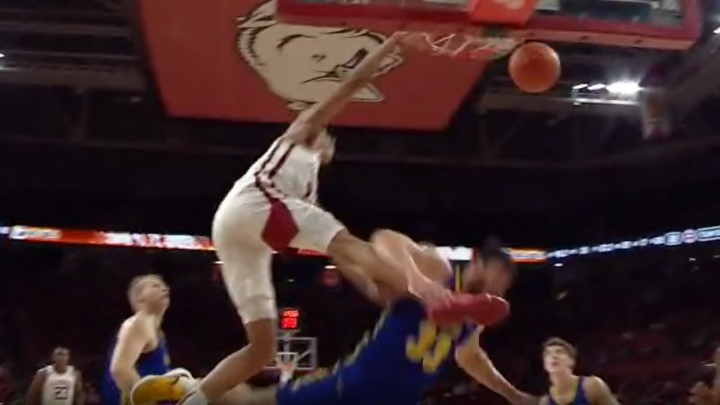 The Arkansas Razorbacks beat the South Dakota State Jackrabbits on Wednesday night, 71-56. The game was about as close as the final score indicates, but the Razorbacks definitely put a stamp on the victory with their final bucket of the game as sophomore Trevon Brazile dunked on 6-foot-8, 230 pound Jackrabbits freshman Broden Lien. It was vicious.
That's nastier than Northwestern-Georgetown hightlights.
There's not an angle of this dunk that doesn't look absolutely incredible. He's clearly going to be fun to watch at Arkansas. Though three games is a small sample size, he's averaging 14 points and 10 rebounds, more than doubling his output as a freshman at Missouri last season. Plus, at 6-foot-10, he's shooting 44 percent from three. Again, a small sample size, but plenty to get excited about.