Arkansas Baseball Fan Removes Raccoon From Crowd With Bare Hands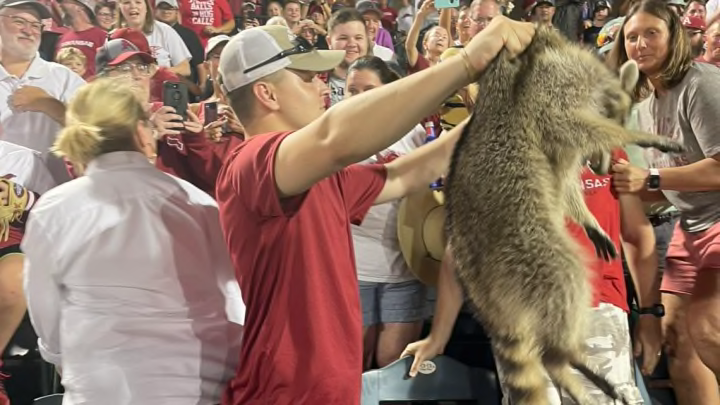 The Arkansas Razorbacks baseball team lost to Vanderbilt on Friday night, 9-6. The result is inconsequential on the Internet where we celebrate the fact that a Razorbacks fan caught a raccoon in the stands during the game using nothing but his bare hands.
Since it's 2022, he took video of himself grabbing the wild animal by the scruff of its neck. Hopefully, no one was hurt because this is the most Arkansas-ian moral victory in the history of college baseball.
Fortunately for everyone, the home team's loss means that the raccoon will not have to become the "rally raccoon," which is a title that brings a great deal of pressure.
UPDATE: There were either two incidents or two raccoons. The fan in the original video may have also been bitten.