There Was a Baseball Brawl in the Arizona Fall League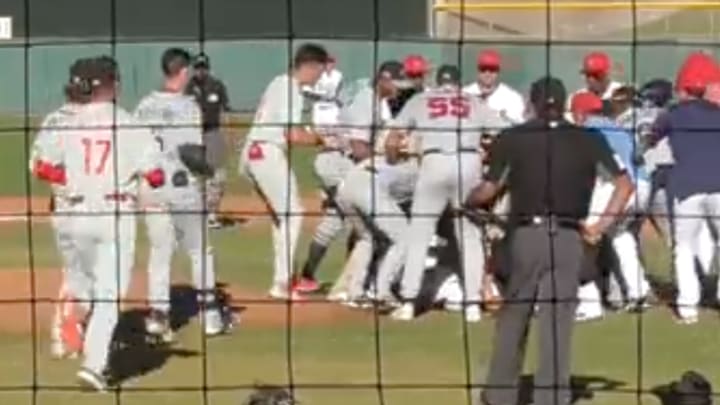 There was a brawl during an Arizona Fall League game between the Peoria Javelinas and Scottsdale Scorpions on Saturday when Red Sox prospect Josh Winckowski threw at Pirates prospect Canaan Smith-Njigba. Smith-Njigba immediately charged the mound. Winckowski did appear surprised, but he did not put his glove down or protect himself and Smith-Njigba threw a punch and took him down.
Both players were eventually ejected after umpires were able to separate the teams which are made up of prospects from various organizations. That's probably why things didn't really escalate past the original combatants. Guys didn't even have matching uniforms to defend.