Latest NFL Leads
Arden Key Flagged For Worst Roughing the Passer Call of the Season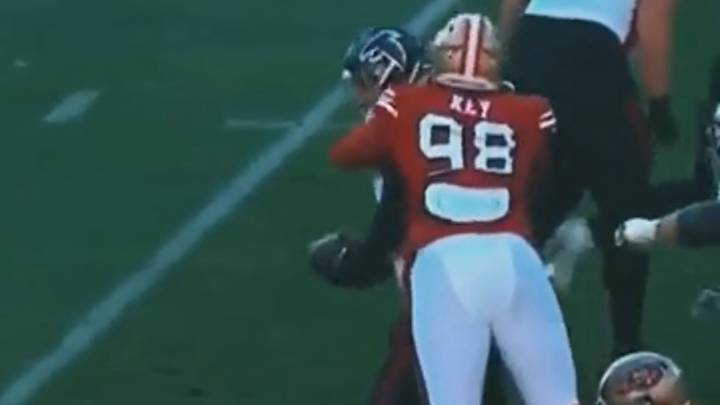 Arden Key sacks Matt Ryan /
OK, this is getting ridiculous. On Sunday, we've had several bad roughing the passer calls, but this one takes the cake. San Francisco 49ers defensive end Arden Key sacked Atlanta Falcons quarterback Matt Ryan and for some reason was called for roughing the passer. It was the worst call we've seen this season.
Here's the play, you be the judge:
And another angle:
And another:
Key didn't do anything but sack Ryan. Just straight sacked him, yet got flagged for it. What is he supposed to do there?
I guess the officials are trying to say he landed with all his body weight on Ryan, but was there any way to avoid that there? I don't see how other than just not sack the quarterback.
It's a ridiculous call and the NFL badly needs to re-examine this rule. It's absurd.